EHA is a fellowship of Christian Institutions and Individuals that exists to transform Communities through caring, with primary emphasis on the Poor and the Marginalized.
We care through:
Provision of Appropriate Health Care
Empowering Communities through Health and Development Programs
Spiritual Ministries
Leadership Developmen
We serve People and Communities regardless of race, caste, creed or religion with a geographical focus of North, Northeast and Central India.
We strive to be Transformed People and Fellowships.
Our model is Servant Leadership.
We value Teamwork.
We exist for others especially the Poor and Marginalized.
We strive for the Highest Possible Quality in all our Services.
We maintain Integrity at all Levels.
We strive to be a Transparent and Accountable organization.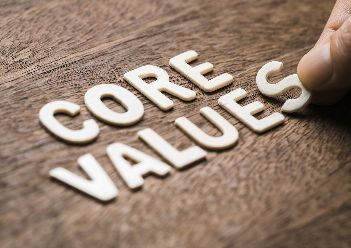 The Bible Churchmen's Missionary Society (BCMS) emerged out of the Church Mission Society in 1922 and through that traces its origin to the launch of the CMS in 1799. BCMS now known as Crosslink's came to India and through their Missionary Nurses, they started a health clinic at Robertsganj.
The origin of the Hospital dates back to the early 1930s when a small Medical Centre was started as anextension to the Hospital at Kachchwa run by the Bible hurchmen's Missionary Society, in the year 1930. In 1936 Jim Garrood an evangelist came to Robertsganj with his Nurse wife Molley. They were here for 2 years involved in the evangelistic work around the villages and Molley particularly helped in the medical work. During this time the Old Mission Bungalow was built.
Missionary nurses who came with BCMS continued the medical work at Robertsganj. In 1950's a nurse named Edith Mason and her assistant, an Indian nurse called Irene came to Robertsganj and continued the Medical Work. Edith Mason retired in 1963 after 11 years of dedicated service and is still remembered by the people of Robertsganj.
The first doctor Dr. (Miss) Joyce Robinson joined in the year 1960 and Edith Smith Tyrrell, a nurse,arrived in the year 1963. Dr. Robinson had worked with CMC Ludhiana, Landour Community Hospital and Kachchwa before she came to Robertsganj. Around this time Miss Dacon started a small centre at Ramgarh and became very popular with the poor in the area with her pioneering work among women and children. She was so skilled that she routinely conducted forceps delivery and saved many lives in that remote place where she operated from and lived in a mud house. Meanwhile the Hospital work picked up and the Nurses Hostel and Chapel were built in 1962. The hospital started in a small building in 1953 and kept expanding. Dr. Neville Evarad came from Kachchwa and inaugurated the old OPD building in 1967 (the part along the driveway). The same year a great famine struck the district and massive relief effort was undertaken in partnership with CASA, more than a million bags of wheat were distributed and a large number of "food for work" projects were completed. Villagers still gratefully acknowledge the fact that many lives were saved from starving to death
Dr. Robinson became widely known for her medical work and after seven years of service she retired and left Robertsganj. Drs. Victor and Charlotte Gardiner from UK also made valuable contributions and soon the hospital developed into 18 bed's during their service from 1967 to 1974.
In the year 1976 the hospital was incorporated with EHA (EMMANUEL HOSPITAL ASSOCIATION) under which it continues to function. Since then, the hospital has continued in its path of service widening its range of treatment and specialities and expanding from 18 beds to 100 bedded hospital witnessing HIS Grace and faithfulness.
We pay our tributes to all those who responded to HIS calling and faithfully served till the end.